Ready to file taxes: What's the next step?
How do I upload my docs?
Client Center at top of page, then Tax Portal or click here: Tax Portal Login
Returning clients-- use the same login as last year, or click on Forgot Username/Password to retrieve
New clients-- if you are new to the tax portal, please reach out to us by phone 573-445-3805 or email teresa@accountingplusinc.com and we can send you an invitation to the tax portal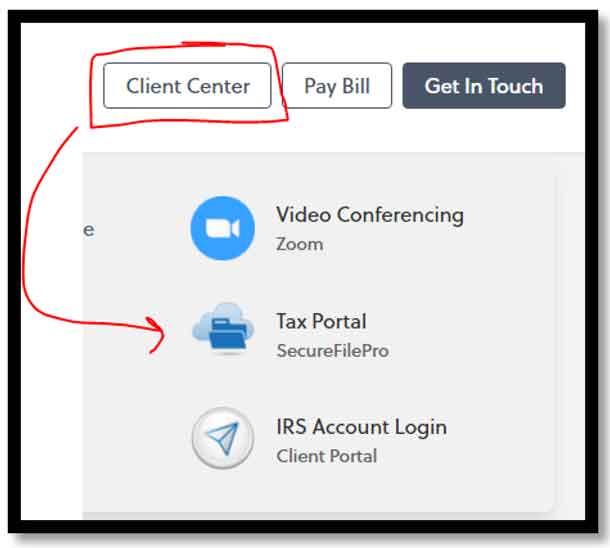 Is Accounting Plus taking in-person appointments this year? Our office is open for regular tax season hours, and we are taking some in-person appointments this year if drop off/digital upload is not possible but strongly encourage digital tax workflow, it's so convenient!
What's up with the Advanced Child Tax Credit payments we have been receiving for our dependents? We need to know how much you received for each child from July 15 to Dec 15th, 2021. You should receive a letter, Notice 6419 from the IRS in Dec/January with total received. IRS page for more info
How is my Social Security Income taxed when I have other income? Some of your SSA benefits can be taxable if you have other earnings Visit the Social Security Administration site for more information.
Did you know you can setup a login and access your SSA records, check your expected retirement age benefits anytime, rather than wait for a mailed copy to come every 5 years?
Is the sale of my personal home taxable? With the rise of housing prices, a lot of people have sold or considered selling their homes, and with a larger profit in hand, it's good to prepare for the potential tax. Good news is, you may qualify for the personal gains exclusion (and not pay tax) if you owned the home more than 2 out of the last 5 years and if your profit on the sale is less than $250,000. (married couples $500K) You can calculate your profit by considering the original purchase price minus the sale price. Checkout the IRS website for more information
How do I recover the Covid-related Stimulus Payments from the IRS? If you never received your stimulus payments (Economic Impact Payments) you must file a 2020 return for EIP1 & EIP2 and a 2021 return to claim EIP3. You can drop off your tax documents to have us prepare the returns. Visit the IRS site for more help on that.
How can I check the status of my IRS Refund? Where's my Refund?
How can I check the status of my Missouri Refund? Missouri Return Inquiry System
Do I need to file a tax return? You should speak to a tax preparer if you are unsure, but in general if you have income over the following thresholds, you will need to file a return.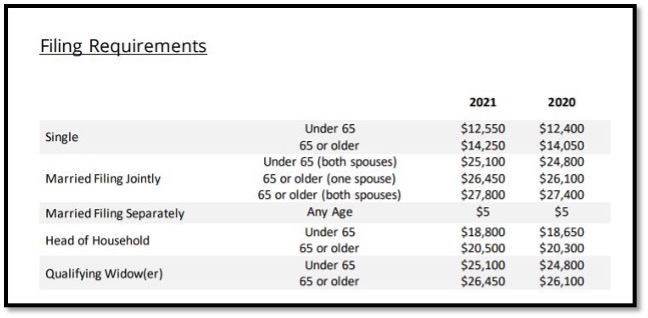 Benefits of digital tax prep
Saves you a trip to the office
Faster processing
Communicate by email with tax team
Upload pdf W2s and docs 24/7
Receive tax return as a download
Access prior year returns from our tax portal
No contact tax preparation
No appointment scheduling or phone time